Meeting point
Rendez-vous is at the visitor parking of the Chasteuil campsite, 8km from Castellane.
Google maps link of the parking: https://goo.gl/maps/mfhhycjeSqvf5JGs5
Park your car there and find us at the wooden cabin at the back of it. If you are staying on the campsite, you can easlily join us on foot.
Equipment you need to have
Remember to bring a swimsuit and a pair of sneakers for every one, ideally a pair of hiking boots.
Be careful, "water shoes" are not suitable! They are not made for white water sports, the sole is slippery and they do not protect your feet.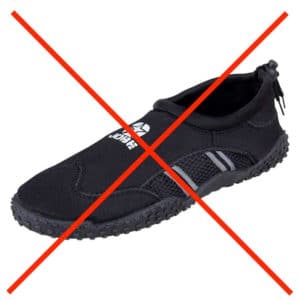 Discovery of the natural environment of the Gorges du Verdon

Aquatic hiking is a remarkable way to immerse yourself in spectacular natural sites. Beyond the sporting aspect, the discovery of the biodiversity and ecology of the Gorges du Verdon is one of the major challenges for us. In addition to guiding you safely and getting a lot of fun, your guide will share his knowledge of the natural environment and make sure you know everything about the behavior to adopt for a responsible practice.
Be ready to observe, discover and get to know aquatic and aerial animals, rocks or even geological environment.
Surprises and wonders guaranteed !